---
Maria Cuji
Identity, print, digital, layout

---
A pamphlet and social media content showcasing a knowledge exchange project and garment by Maria Cuji.


148 × 210 mm (A5)
8 pages
80gsm, off-white matte stock throughout
saddle stiched
animated story and post
typeset in Futura and GT America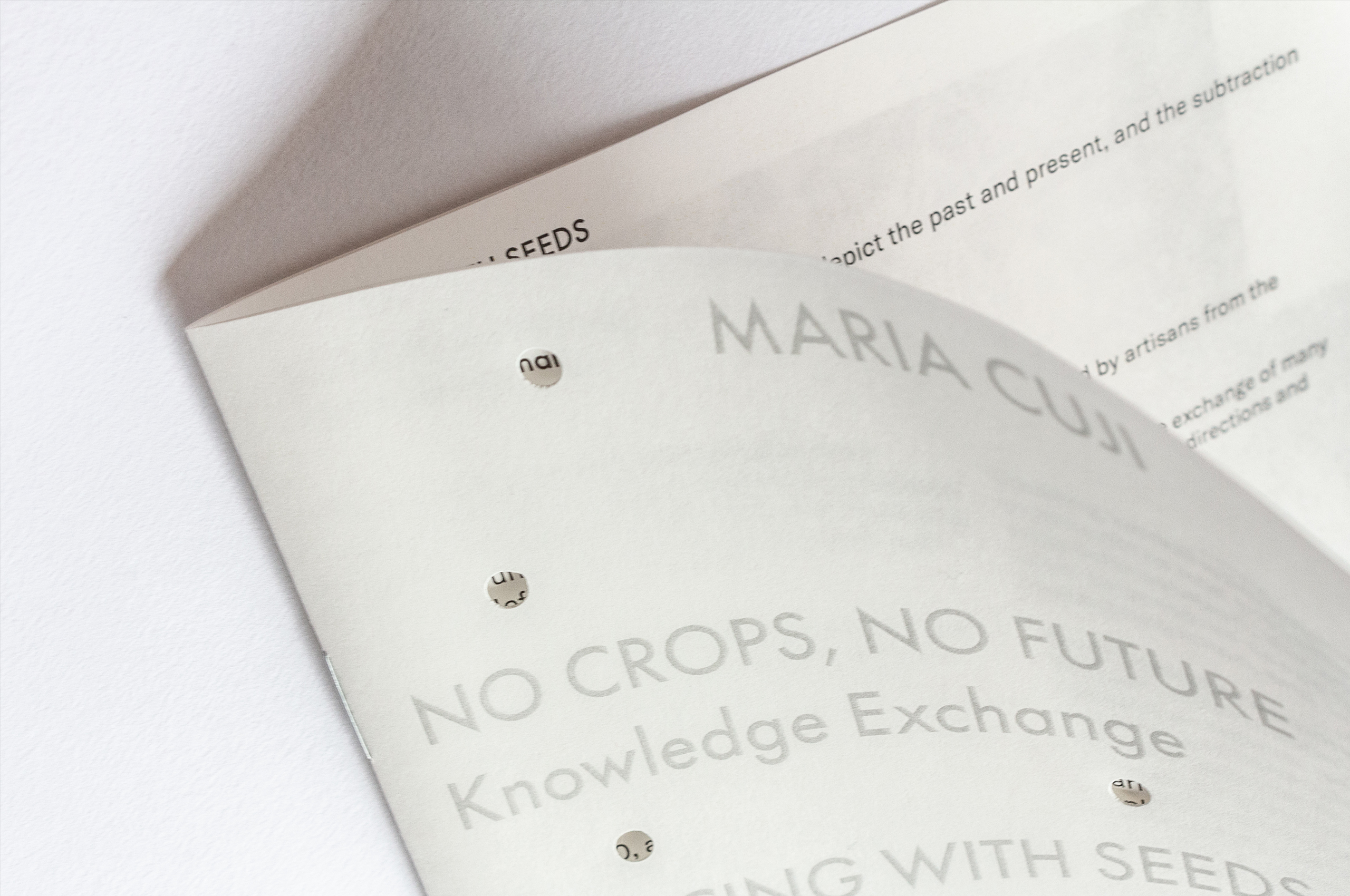 ---
STILL YESTERDAY
Identity, digital, layout, writing
---
is a publishing platform focusing on the politics of contemporary cultural and economic production. The visual identity designed takes cues from digital brutalism and anti-design to convey the platform's ironic, yet refined content. Visit it
.
website and social media content
typeset in Arial and Times New Roman
---
Situationist travel guide
Publication, print, layout, writing

---
This alternative travel guide invites the reader to construct travel experiences in the city of Szeged that exclude consumerist behaviour, through the Situationist practice of "dérive".


105 × 210 mm
28 pages
300gsm matte covers, 70gsm matte body
saddle stiched
typeset in Editorial New and Neue Haas Grotesk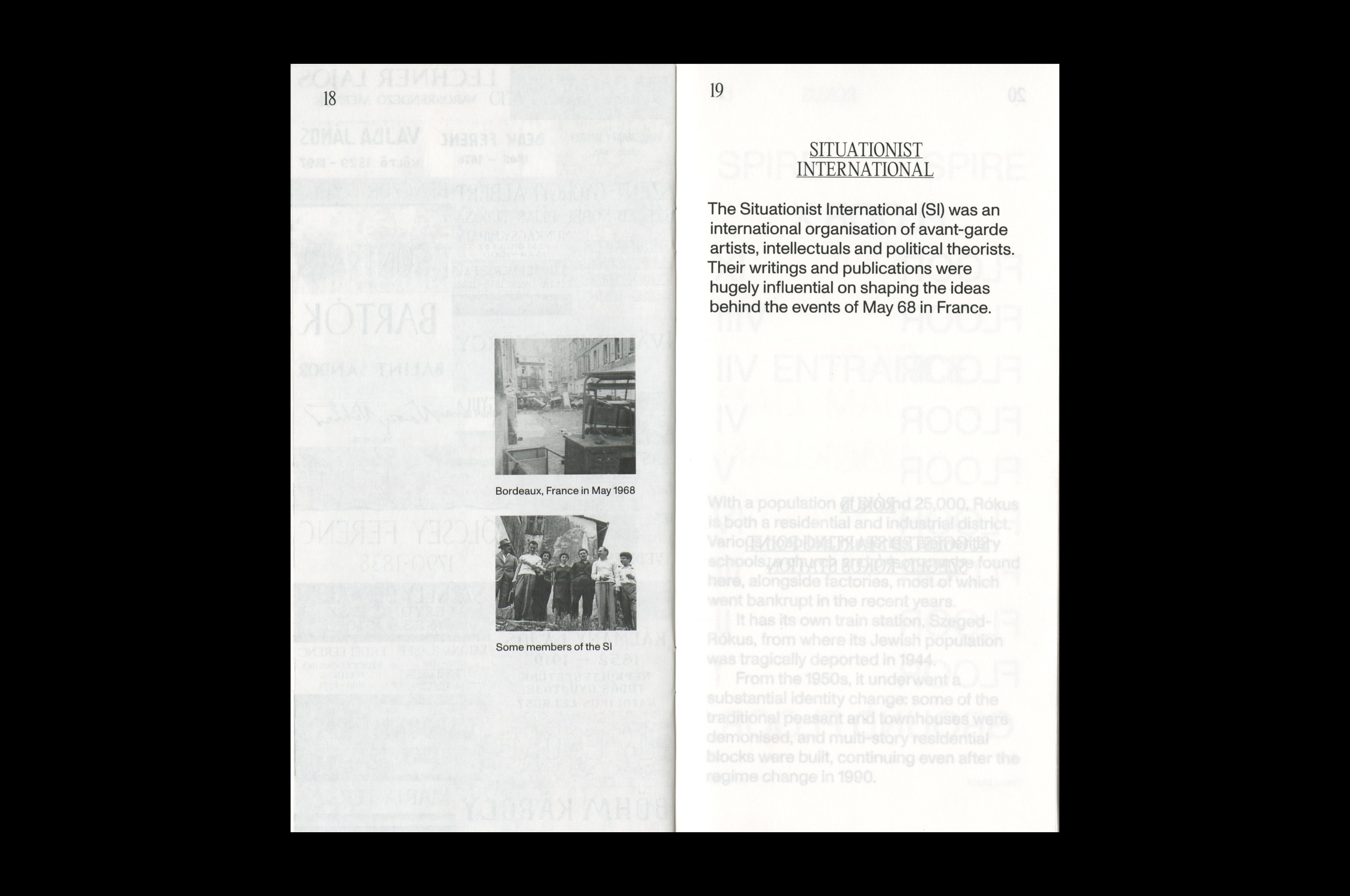 ---
Typographic mapping

Print, layout
---
Inspired by Oulipo literature, these alternative maps typographically rearrange the streets and locations of the City of London. Through this reversed cartographic process, they imagine new and speculative spaces.


285 × 405 mm
4 maps
120gsm coated stock
typeset in GT America Mono